DONUT FILLER is intended for filling donuts, croissants and similar products with different types of creams. It makes it easier and faster to prepare the product.
If you want to make a big profit with a small investment, to have a steady and secure source of income even in these uncertain times, buy a DONUT FILLER.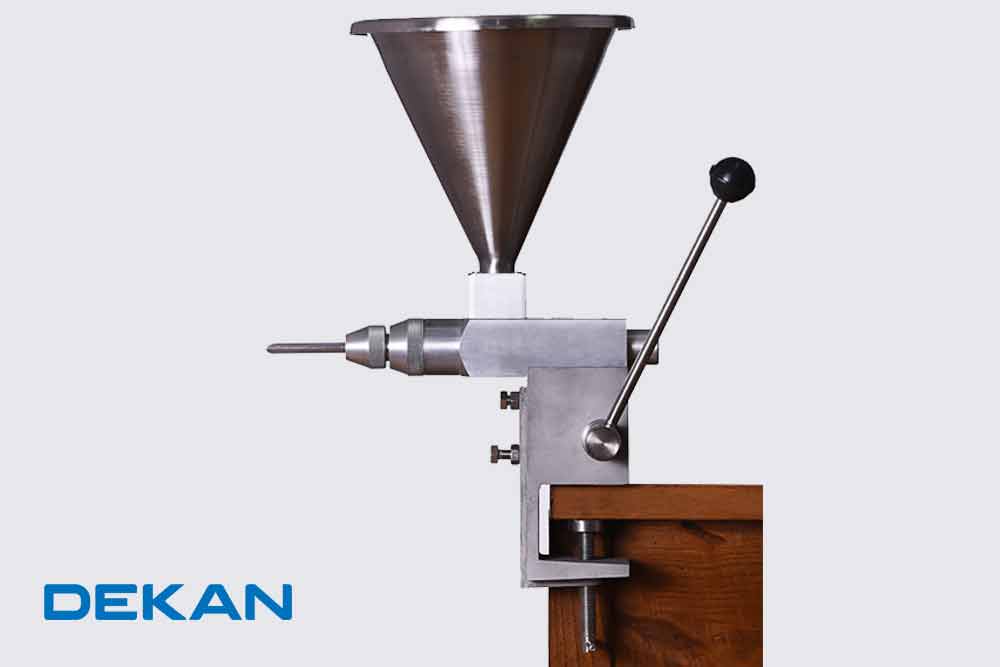 VISINA OD RADNOG STOLA / HEIGHT FROM THE DESK

UKUPNA VISINA / TOTAL HEIGHT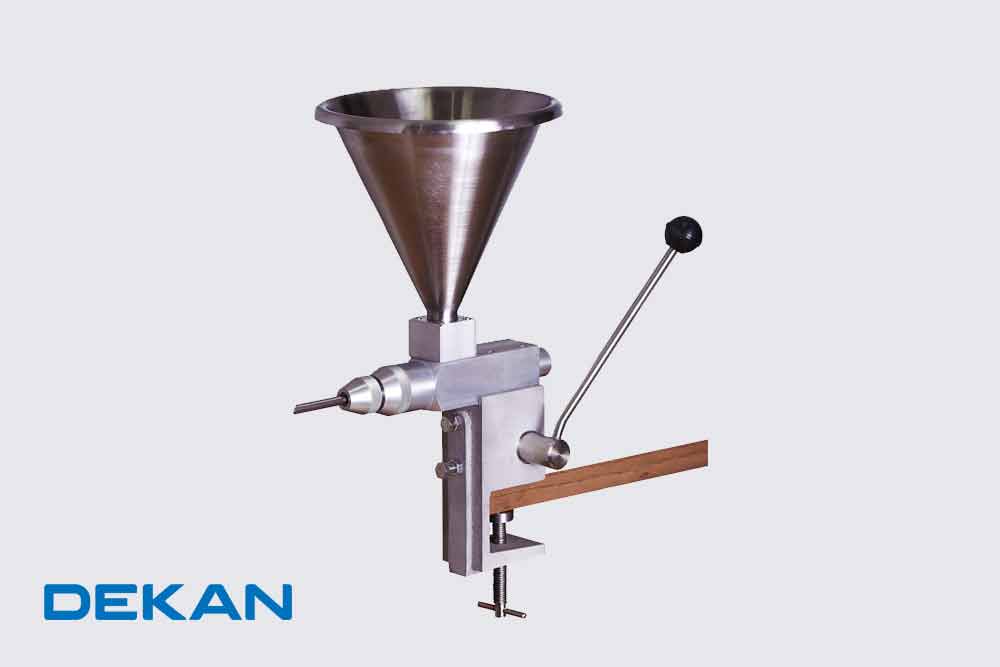 TEHNIČKE KARAKTERISTIKE / TECHNICAL CHARACTERISTICS
IZRADA LEVKASTE POSUDE OD INOX ČELIKA / MANUFACTURE OF STAINLESS STEEL FUNNELS

POSEBNO DIZAJNIRANA ZA BRZO POSTAVLJANJE I ČIŠĆENJE / SPECIALLY DESIGNED FOR QUICK INSTALLATION AND CLEANING
POGODNA ZA POSTAVLJANJE NA MALE POVRŠINE / SUITABLE FOR INSTALLATION ON SMALL SURFACES
OPSLUŽUJE JEDNA OSOBA KOJA SE OBUČI ZA 15 min. / SERVED BY ONE PERSON WHO TRAINS IN 15 min.
VISOKO PRODUKTIVNA / HIGHLY PRODUCTIVE
ZAPREMINA LEVKASTE POSUDE / FUNNEL VOLUME 1,2 L